The 6 best places to enjoy flamenco in Madrid
1.El Corral de la Morería
This tablao stands out as one of the most famous globally and is undoubtedly among the best. With over 60 years of history, dozens of authentic flamenco legends have passed through its tables.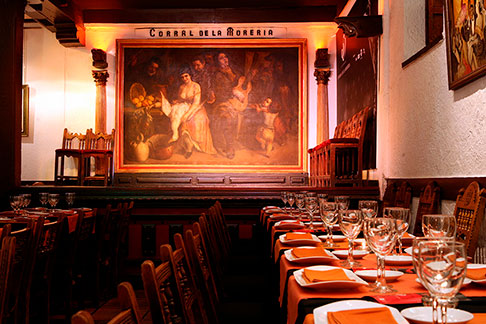 In the Corral de la Morería, you will find not only an impeccable flamenco show, but also a quality gastronomic offer. It is the only tablao flamenco in the world with a Michelin star.
The decoration is exquisite and reminiscent of the oldest tablao flamencos, with elements dating back to the 18th century. It is located in the historic center of Madrid, and you can spend the afternoon visiting the Royal Palace and end the day by having dinner in the Corral de la Morería with an incredible show.
2.El Cardamomo
El Cardamomo is another of the most popular tablaos in Madrid and the world, so much so that the NY Times cited it as "essential" in its "36 hours in Madrid" guide.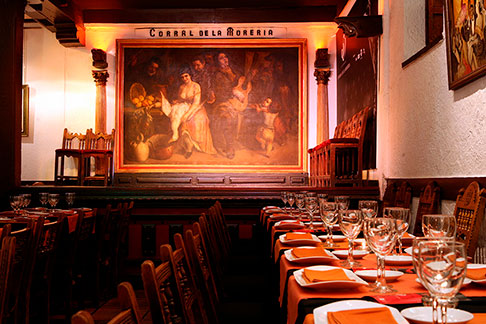 Recognizable artists such as El Cigala, Tomatito, Camarón, Estrella Morente, and many more have performed at Cardamomo. In this tablao, you can enjoy dynamic shows with much energy. They are always looking for new talent to bring to their stage.
It is located in the heart of Madrid, next to the Plaza de Santa Ana. While you enjoy the show, you can also enjoy the highest quality cuisine, which makes it ideal for dining there.
3. Tablao Villa Rosa
Today, the Tablao Villa Rosa is the oldest tablao flamenco in the world. Its history dates to 1911, and true flamenco icons such as Lola Flores, Juanito Valderrama, and Dominguín have acted here.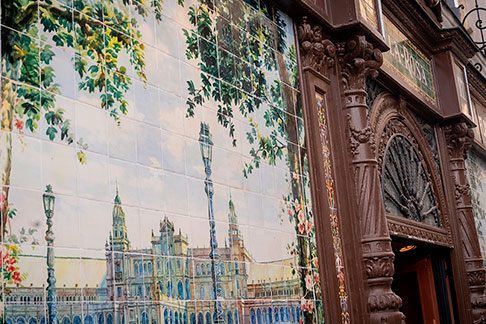 In its century and a half of history, all kinds of celebrities have visited it as their favorite: Ernest Hemingway, Ava Gardner, and even King Alfonso XIII. The Tablao Villa Rosa appeals to the deepest origins of flamenco, still preserving tiles from its opening at the beginning of the 20th century, with a decoration that recalls emblematic places in Andalusia, such as the Plaza de España in Seville or the impressive Alhambra in Granada.
4. Centro Cultural Flamenco
It is not precisely a tablao, but it offers a slightly different way to enjoy flamenco. Focused on the most traditional forms of flamenco, the shows at Centro Cultural Flamenco are intimate, with a small capacity, without microphones or speakers, nor food or drink. In this way, you can enjoy flamenco in the closest and most genuine way.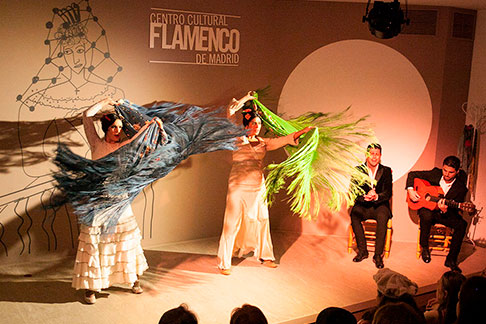 Apart from the flamenco shows, you will find other activities and events related to flamenco: flamenco fashion shows, art exhibitions, record presentations, and a long etcetera.
5. Las Tablas
Las Tablas is a tablao that opened relatively recently, in 2003, which seeks to explore and reinvent the concept of tablao. Bet on a daring aesthetic, less traditional, incorporating very modern elements in harmony with the most typical of flamenco.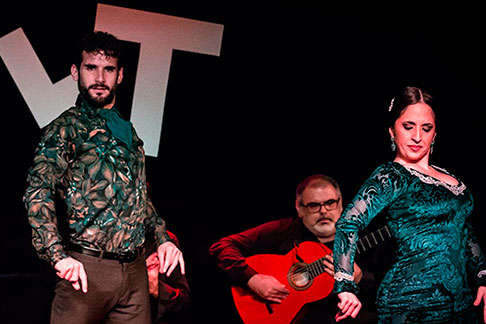 In their shows, you will find magnificently talented flamenco artists. Apart from their usual lineup, they invite an artist from Madrid's flamenco scene every month to keep the show always fresh and exciting.
6. Flamenco Theatre Madrid
Teatro Flamenco Madrid, is the first flamenco theater in the world. Thanks to their extensive experience, they have unique shows and artists that will make you live an unforgettable experience.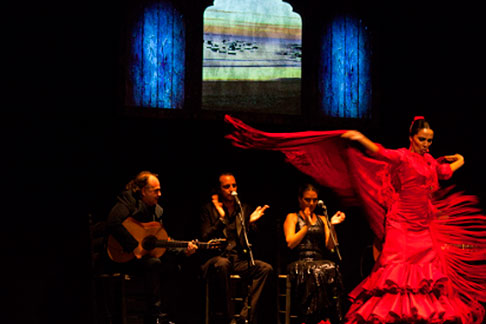 At Teatro Flamenco Madrid you will find top-level flamenco artists who will take you on a true journey of emotions to the rhythm of the guitar, heel tapping, and clapping. Come and enjoy the best flamenco show at Teatro Flamenco Madrid.